SPRING THIS YEAR IS DIFFERENT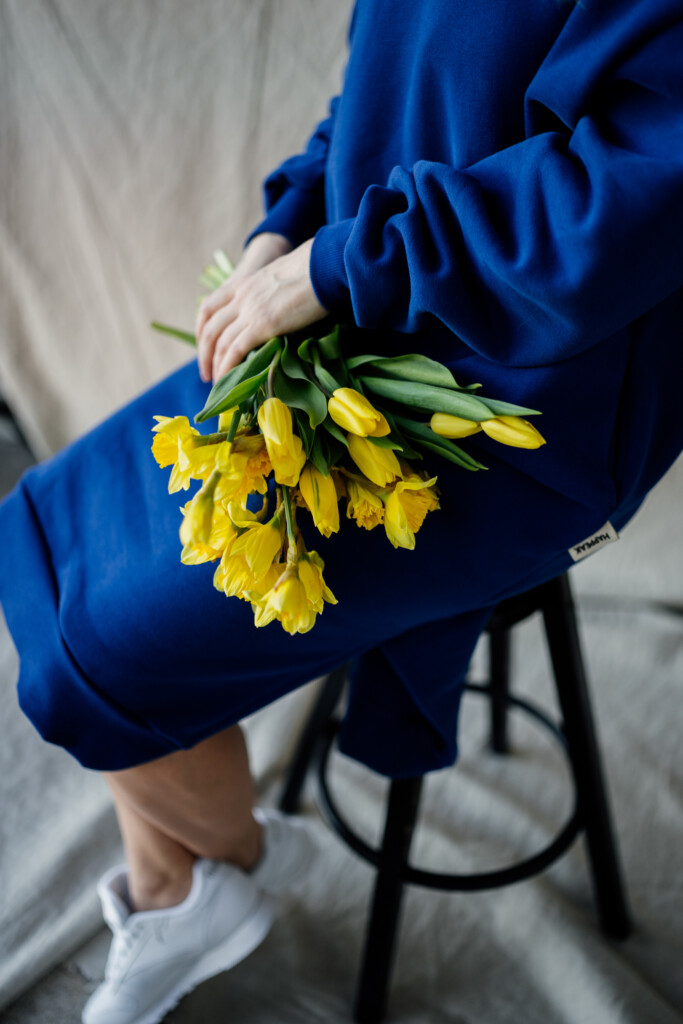 Our SPRING collection we have been creating in advance, and when we chose this bright blue colour – we believed it will bring some happiness into SPRING after long winter. Today we look at this bright BLUE, and it means so much more..
It's been more than a month since Russia invaded Ukraine. And we all showed already a big support in the ways we all can. But let's remember – we CAN NOT STOP! We have to continue with the help and support in all the possible ways!
LET'S NOT STOP!
There is a lot of initiative and charity funds, a lot of ways HOW WE CAN HELP. Here in Lithuania we have a strong organization blue-yellow, you can donate through there:
BLUE/YELLOW– We are a non-government organisation that has been supporting Ukraine's armed resistance since 2014. We provide Ukrainian soldiers and volunteers with non-lethal supplies to help them battle Russian aggression.
We invite you to support Ukraine's children line "LA STRADA"
Just on first day of Putins invasion into Ukraine – La Strada received more than 200 calls from scared kids. At this moment LA STRADA keeps working on supporting kids and their organisation workers with psychological help and consultations.
• Website: https://la-strada.org.ua/
You can donate straight here: https://api.fondy.eu/api/checkout?button=rofzpi6gst6ixlqoxmvad3u8qkl7wlt8
SAVE THE CHILDREN Lithuania collects donations for UKRAINE refugees and helps them as well as the children who are still left in UKRAINE.
More about their mission: https://gelbekitvaikus.lt/del-karo-ukrainoje-75-mln-vaiku-isgyvena-nuolatine-gresme-ju-sveikatai-ir-gyvybei/
Information is in Lithuanian, but in all the countries there are all kinds of good people and organisations who help to help the ones who need our help the most today.
Don't forget – this is WAR. Millions of people are suffering now and they need ALL KIND OF HELP. Please donate, share, help, create, pray. Do what you can – everything counts.

Слава Україні!